Folks/Guys/People:

These images by Lewis W. Hine from the period 1908 to 1912 are meant to remind you of the importance of unions in the unending struggle to bring about laws that make capitalism more humane than it would otherwise be; and to also inspire in you an appreciation of your good fortune of being able to go to college--and a taxpayer financed college at that! (No. Your tuition does not cover the cost of your entire education here.)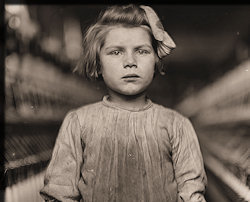 These pictures are from a collection that appears at the
historyplace.com
. Copyright © 2010 The History Place™ All Rights Reserved.
Click here
to read a brief intro on the collection before you study these images.

Yes, you must assume that you may be tested on this material (which, compared to what these kids had to do, should not be an issue for you. Right? That's what I mean by appreciation.)
---
The Mill: A general view of spinning room, Cornell Mill. Fall River, Massachusetts.
---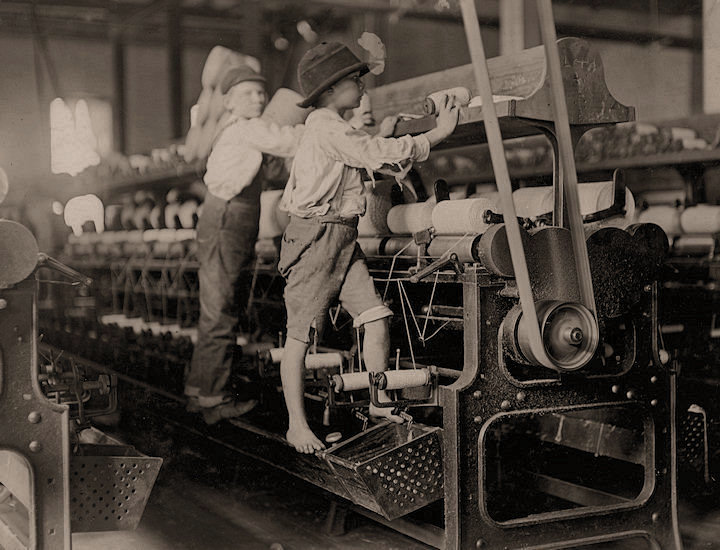 The Mill: Some boys and girls were so small they had to climb up on to the spinning frame to mend broken threads and to put back the empty bobbins. Bibb Mill No. 1. Macon, Georgia.
---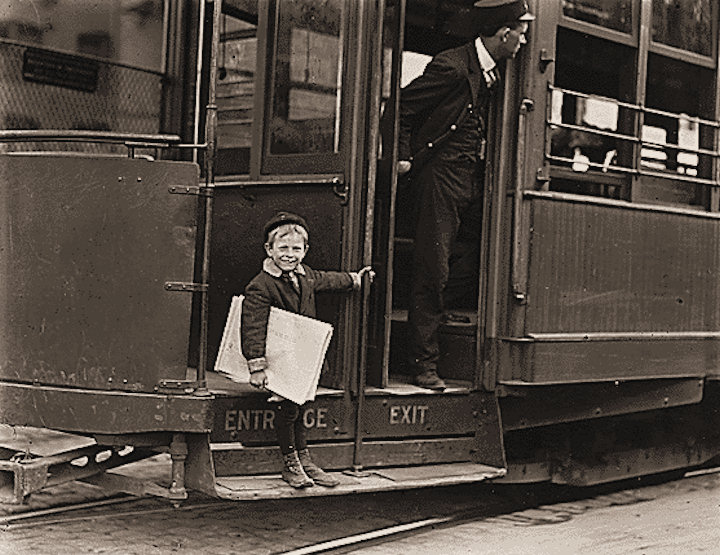 Newsies: Francis Lance, 5 years old, 41 inches high. He jumps on and off moving trolley cars at the risk of his life. St. Louis, Missouri.
---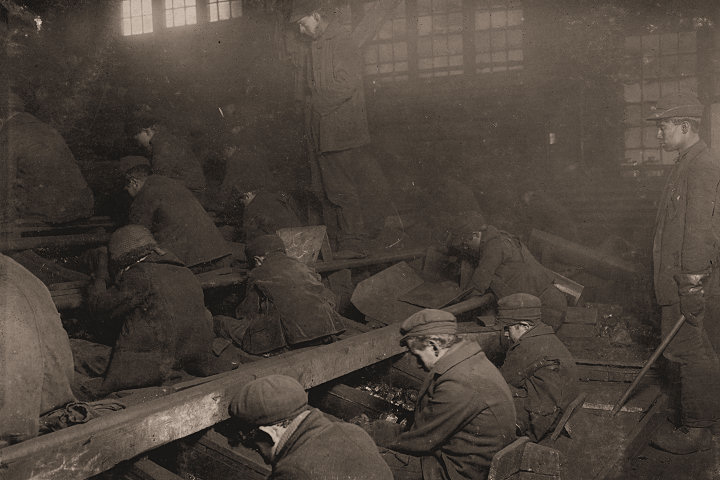 Miners: View of the Ewen Breaker of the Pennsylvania Coal Co. The dust was so dense at times as to obscure the view. This dust penetrated the utmost recesses of the boys' lungs. A kind of slave-driver sometimes stands over the boys, prodding or kicking them into obedience. South Pittston, Pennsylvania.
---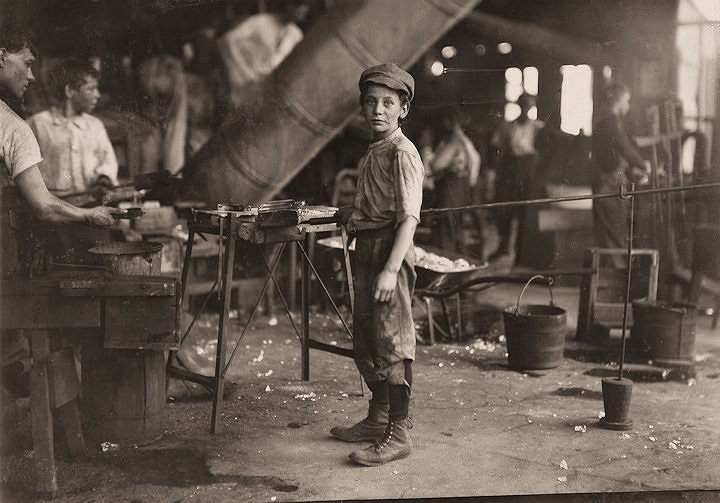 The Factory: Rob Kidd, one of the young workers in a glass factory. Alexandria, Virginia.
---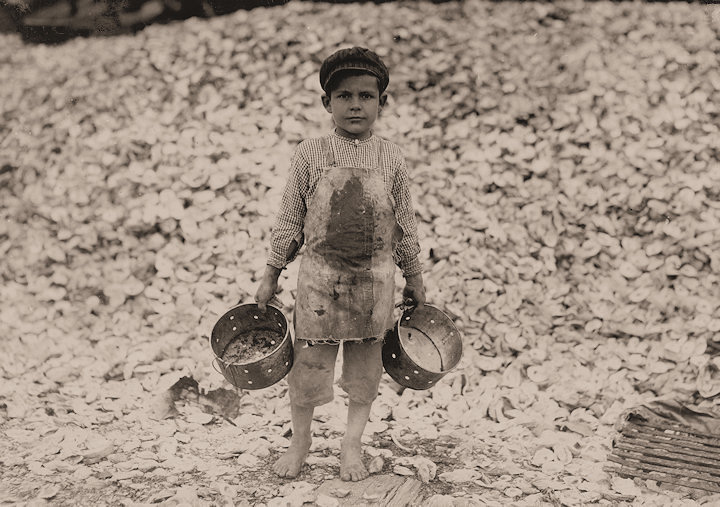 Seafood Workers: Manuel the young shrimp picker, age 5, and a mountain of child labor oyster shells behind him. He worked last year. Understands not a word of English. Biloxi, Mississippi.
---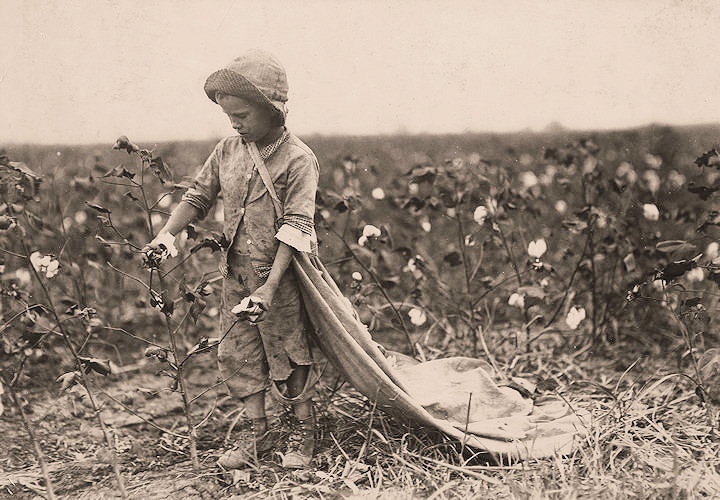 Field and Farm Work: Six-year-old Warren Frakes. Mother said he picked 41 pounds yesterday "An I don't make him pick; he picked some last year." Has about 20 pounds in his bag. Comanche County, Oklahoma.
---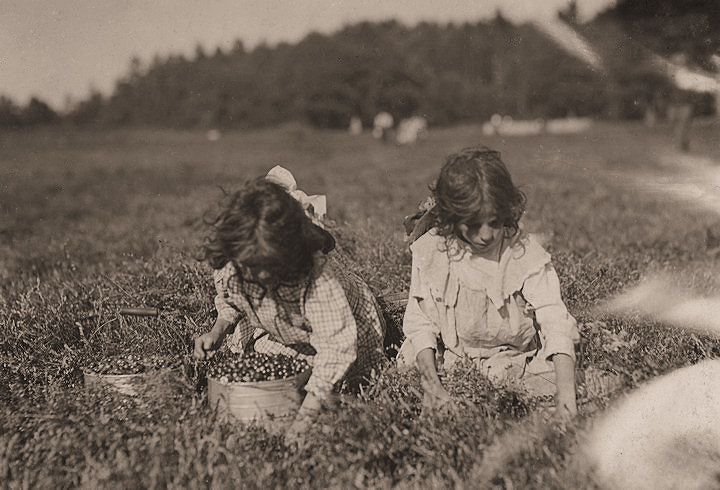 Field and Farm Work: Camille Carmo, age 7, and Justine, age 9. The older girl picks about 4 pails a day. Rochester, Mass.
---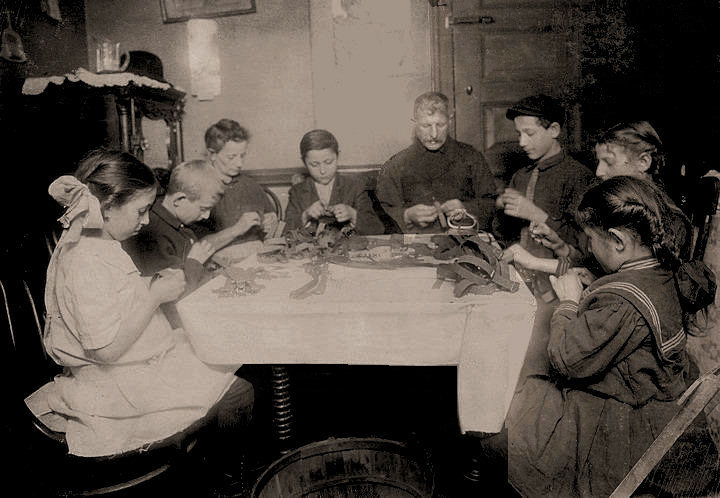 Struggling Families: A Jewish family and neighbors working until late at night sewing garters. This happens several nights a week when there is plenty of work. The youngest work until 9 p.m. The others until 11 p.m. or later. On the left is Mary, age 7, and 10-year-old Sam, and next to the mother is a 12-year-old boy. On the right are Sarah, age 7, next is her 11 year old sister, 13-year-old brother. Father is out of work and also helps make garters. New York City.
---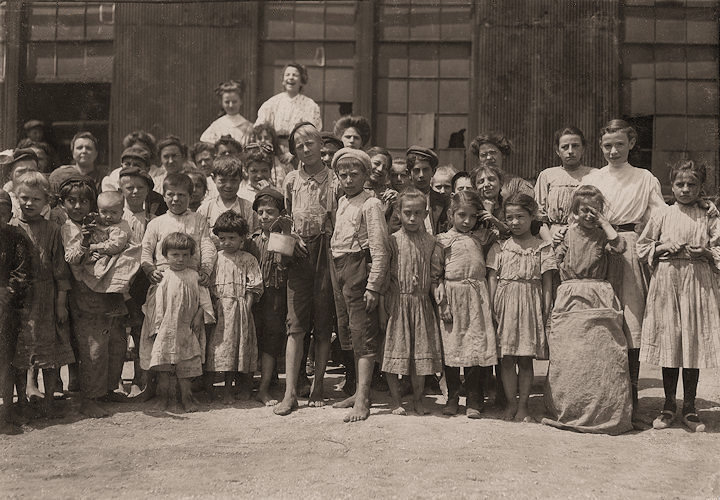 Group Portraits: Some of the workers in the Farrand Packing Co. Baltimore, Maryland.
---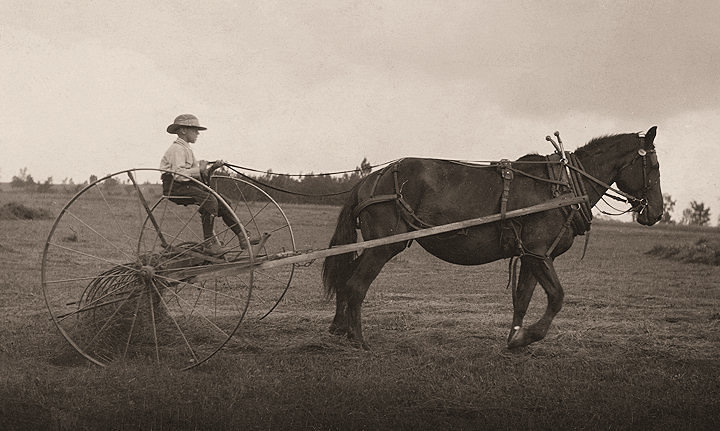 Field and Farm Work: Eight-year-old Jack driving a horse rake. A small boy has difficulty keeping his seat on rough ground and this work is more or less dangerous. Western Massachusetts.
---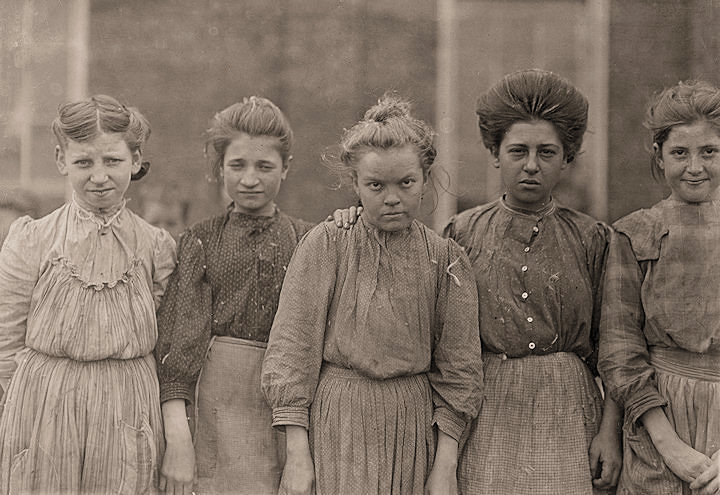 Faces of Lost Youth: Adolescent girls from Bibb Mfg. Co. in Macon, Georgia.