AAS 355 Fall 2020
Instructions for Make-Ups and Extra-Credit (MU/EC)
Folks, go through these instructions super-carefully:
1) You are allowed to sit for any one or more of the four tests, listed below, as either make-ups or extra-credit. It will be entirely your choice. No, you do not need to send me an e-mail about your choices.
2) Scores for each test you decide to take will be used to replace your lowest existing score among all your scores--except for Test 5. (Test 5 will still be available if you want to retake it once more if you are not happy with your existing score.)
3) Each Test listed below covers the assigned materials indicated for that particular test--do not screw up on this. Yes, some materials are repeated across different tests. All visual materials are available via the Class Films List page, readings are available via Part A of the depository.
4) Questions on the assigned materials will be multiple-choice, but not all questions will be the same as on previous tests this semester.
5) If you consistently did not do as well as you would have liked this semester across different tests, then you need to think about changing your strategy (e.g. no texting or gossiping or talking to your pet lobster, when doing the homework). NOTE: Most of you never figured out what the "lazy student rule" is, because you automatically assumed you know what it is. I urge you to look it up on the Test/Quiz Rules page. (Here is a relevant example that speaks for itself: One of the assignments was about one hour long; however, the average time spent on it across all those who bothered to access it was about 15 minutes, according to system statistics.)
6) Test 3 is called MU/EEC because the extra E means extra-extra credit. What this means is that if you get a B or above on this test only--yes, this test only--your entire course grade will be pushed up two levels. One level = moving from, say, C to C+. So, what is so special about Test 3? Well, look at the assignments it covers.
7) All tests will be available until December 22 (2020), 11:45 pm, after they go live.
8) Bonus questions will come from the slide images below.
9) Test 1 will be available tomorrow (12/10) at 7:00 am, and Test 2, Test 3, and Test 5 will be available over the weekend.
10) Should you decide to do so, please do not send me a note of thanks until AFTER you get your course grade.

11) These are the make-up/extra credit tests and the assignment materials they will cover:

MU/EC Test 1; Covers:


(a) Institutional versus Interpersonal Racism
(b) The 13th
(c) Earth Day
(d) Assignments Depository--Part A--Packet 7--Section C--> No. 4 (Sect. 3); No. 5 (Sect. 2 and 3); and No. 12.



MU/EC Test 2; Covers:


(a) Class, Race, and Food
(b) Institutional versus Interpersonal Racism
(c) The 13th
(d) Assignments Depository--Part A--Packet 7--Section C--> No. 15; No. 16; and No. 19.



MU/EEC Test 3; Covers:


(a) Mooz-Lum
(b) Earth Day
(c) King's Speech
(d) Institutional versus Interpersonal Racism
(e) Assignments Depository--Part A--Packet 7--Section C--> No. 20; No. 22; and No. 23.



Test 5-v3:


Covers all homework for Weeks 9 and 10

12) For bonus questions study these slide images, by clicking on them: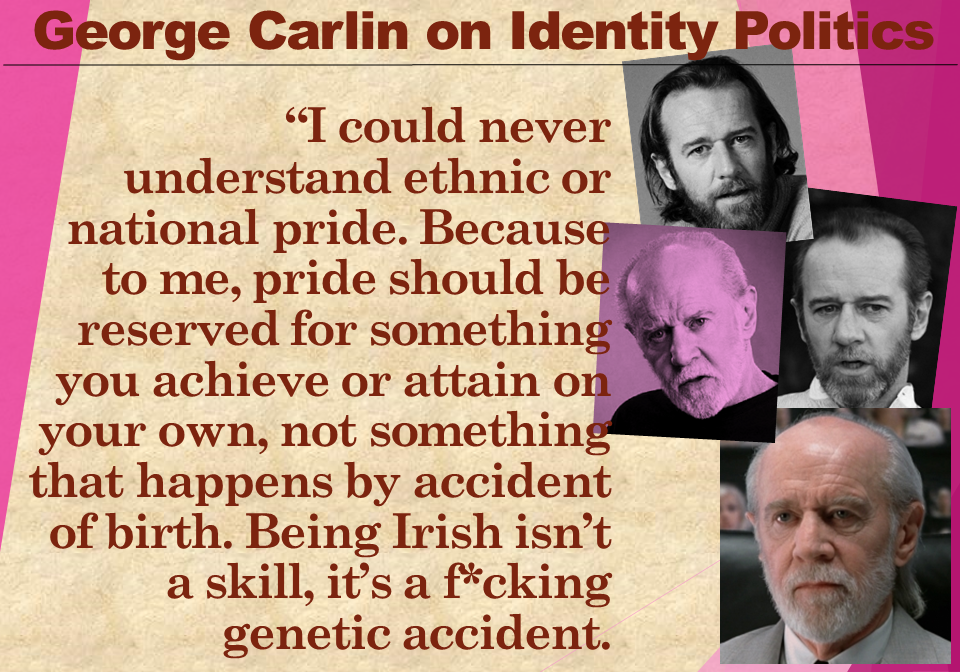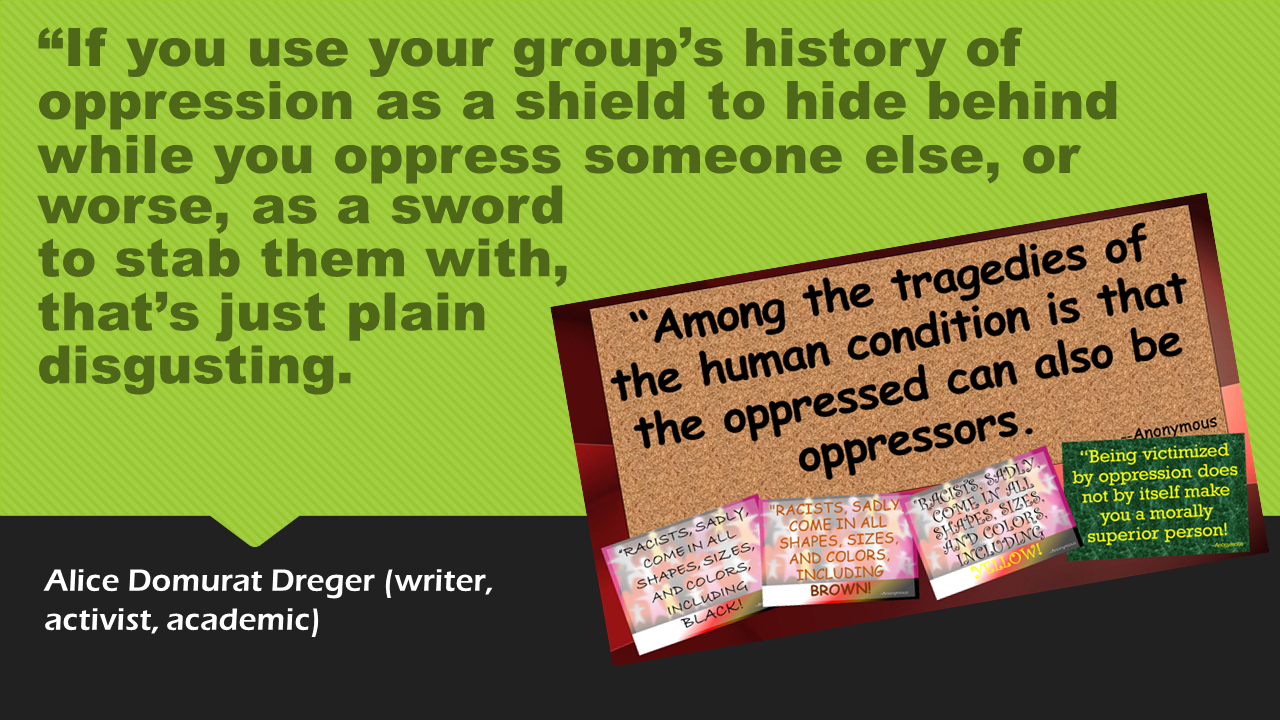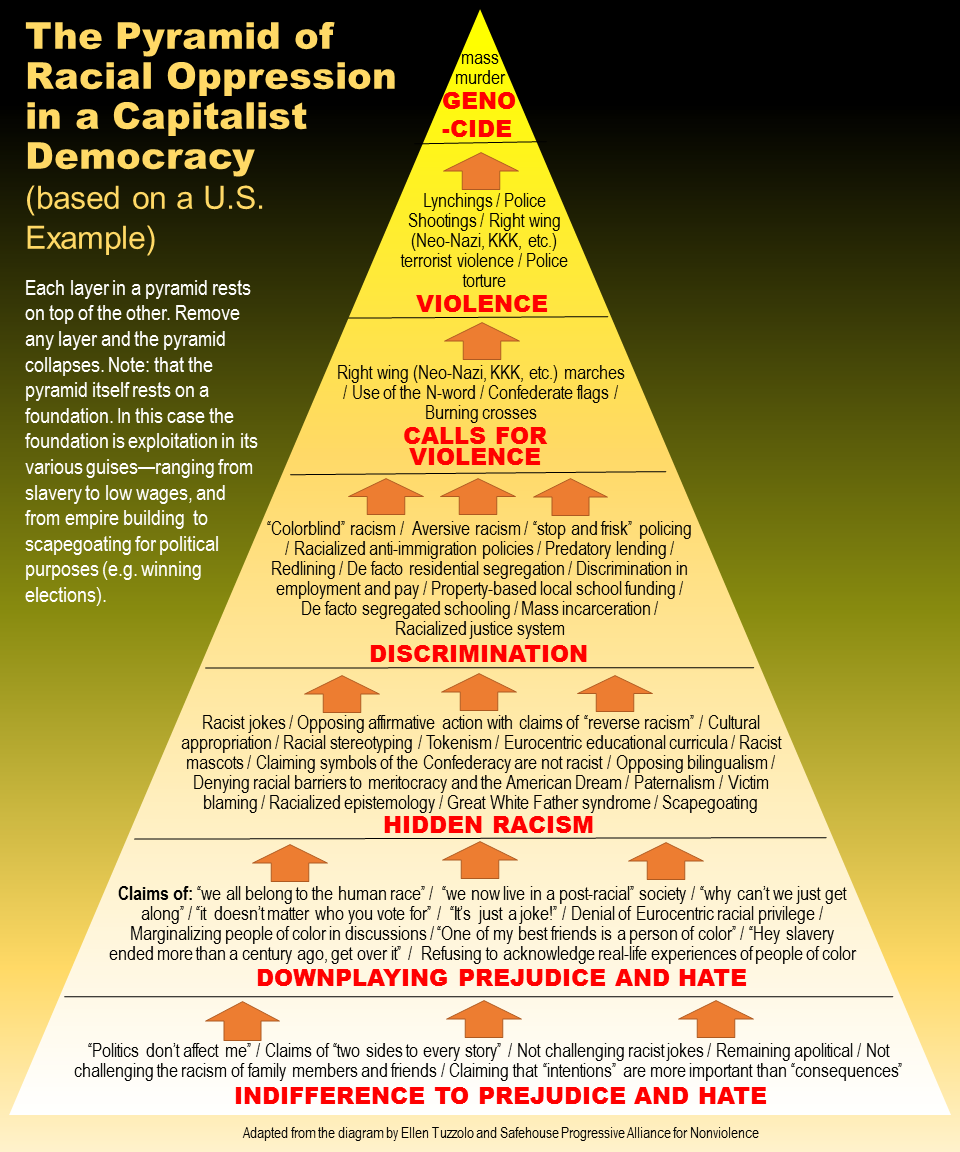 13) Good bye. (I hope 2021 will be a better year for you and all of us than this one has been.)