Dr. Peggy Brooks-Bertram
Adjunct Assistant Professor African American Studies, University at Buffalo

---

Wednesday, March 30, 12:00 - 2:00 p.m.
Special Collections Research Room
420 Capen Hall

---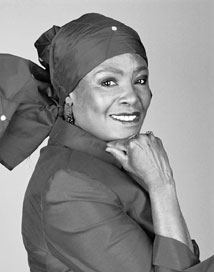 Lecture Title: Rev. John William Dungy (1833-1903)
Rev. John William Dungy (1833-1903) was a Baptist minister, journalist, politician, missionary. educator, bibliophile, farmer, businessman, and public speaker. He was born into slavery in New Kent County , Virginia in 1833. His children stated that he was the child of the 10 th president of the United States , John Tyler. The story of Rev. Dungy's life is poignantly relevant to the topic of emancipation. The story of his life would have been lost if not for emancipation. In 1865, Rev. Dungy returned from Canada to the United States , where he began life anew as a freeman. As a freeman, he made an extraordinary contribution to the life of the former slaves and to their children. By any stretch of the imagination, he was an extraordinary community builder.
The country is virtually littered with the churches he either built or pastored, stretching from Augusta , Georgia to North Carolina to Rhode Island and from Rhode Island to Minnesota and later Oklahoma . Rev Dungy helped to build and/or administer numerous all black colleges including Storer College in Harper's Ferry, Spelman College in Georgia , Shaw College in North Carolina , Hampton College in Virginia , and later Langston University in Oklahoma .
Had Rev. Dungy remained a slave -- or a fugitive from slavery in Canada -- a broad sweep of one man's history and that of numerous organizations to which he contributed would have been lost to history. After his return to the United States , Rev. Dungy's personal journey crossed the paths of numerous luminaries in African American history, including Frederick Douglass, Blanche K. Bruce, John Mercer, Langston Hughes, W.E.B. Du Bois, P.B.S. Pinchback, and others. For instance, for more than thirty years he was the colleague and friend to the renowned William Still of Underground Railroad fame. In 1859, Still had helped Dungy escape once he reached Philadelphia . Dungy would later work with Still to sell Still's famous book on the Underground Railroad throughout the South, ensuring that African Americans would have it as part of their libraries. His success in selling the book -- no doubt -- can be attributed to his inclusion in it. Dungy was politically active in the Reconstruction of Virginia and in the Hayes versus Tilden campaign and was a signatory of the Colored People's Convention of 1876. Rev. Dungy was a consummate fund raiser and was elected by an impressive group of men to secure funds for the John Brown Professorship at Harpers Ferry's Storer College . He successfully secured $15,000.
Rev. Dungy believed in the power of the press, declaring: "the colored race cannot gain and hold a true position in the civilized world independent of the press. It's power is recognized among all civilized people, and those who keep apace with the advance of civilization must avail themselves of its advantages. It has done, and is till doing much for the Caucasian race, and there is every reason to suppose it will do just as much for the Negro race if rightly used." In 1876, Dungy founded the Harper's Ferry Messenger . Many years later, his son Roscoe would share original articles from the Harper's Ferry Messenger with students of the Oklahoma school system.
It is fair to say that the actions of Abraham Lincoln regarding emancipation allowed John William Dungy to flower as a man. His children, Drusilla Dunjee Houston and Roscoe Dunjee, co-editor and editor respectively, of the Oklahoma Black Dispatch , wrote about Dungy's appreciation of Lincoln and his efforts to rid the nation from the abomination of slavery. Undoubtedly, there are thousands of stories of the lives of men like Rev. Dung -- men whose lives ended prematurely or remained unfulfilled because of slavery. Uncovering from obscurity Rev. Dungy's life following emancipation has been a journey of love and passion.